IT WAS A WONDERFUL FUN DAY VISITING WITH PEOPLE THAT PASSED BY THE BOOTH.
ALL FUNDS RECEIVED FROM THIS EVENT GO TO SUPPORT OUR SCHOLARSHIP FUND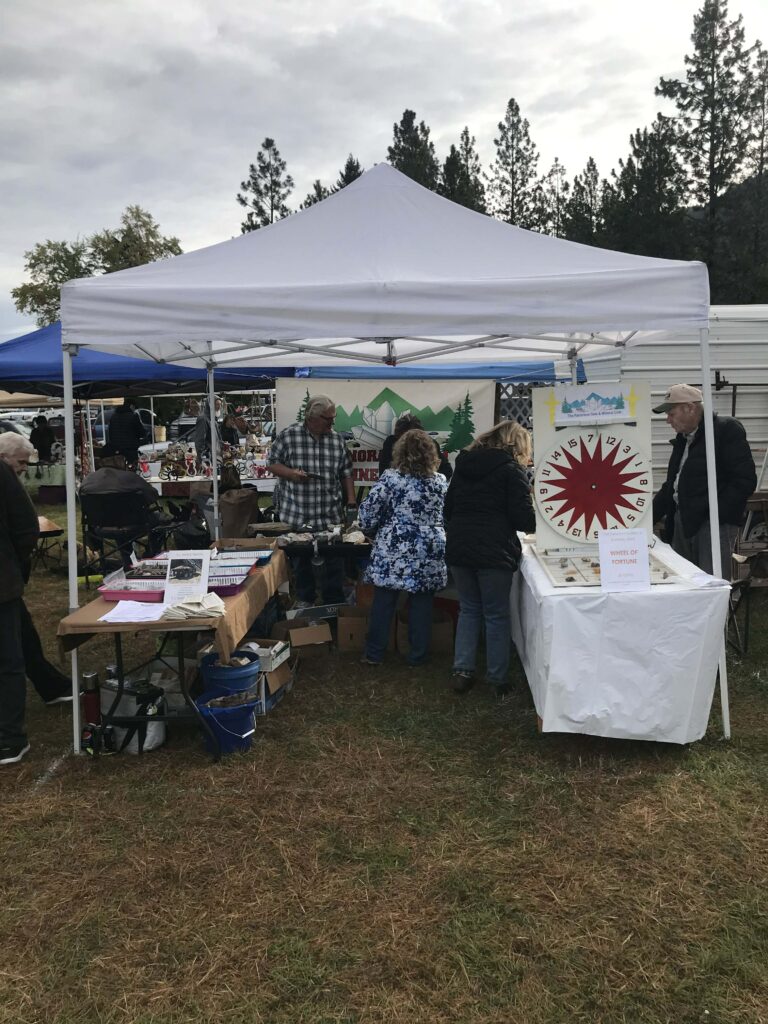 GREAT TIME AND LOTS OF FUN AT THE CLUBS BOOTH WITH ALL THE HELP FROM MEMBERS.
We had a Raffle to giveaway "one trailer (similar to the one in the photo) load of Firewood to the WINNER" for $1.00
Gene Fisher one of our members Donated from trees on his property.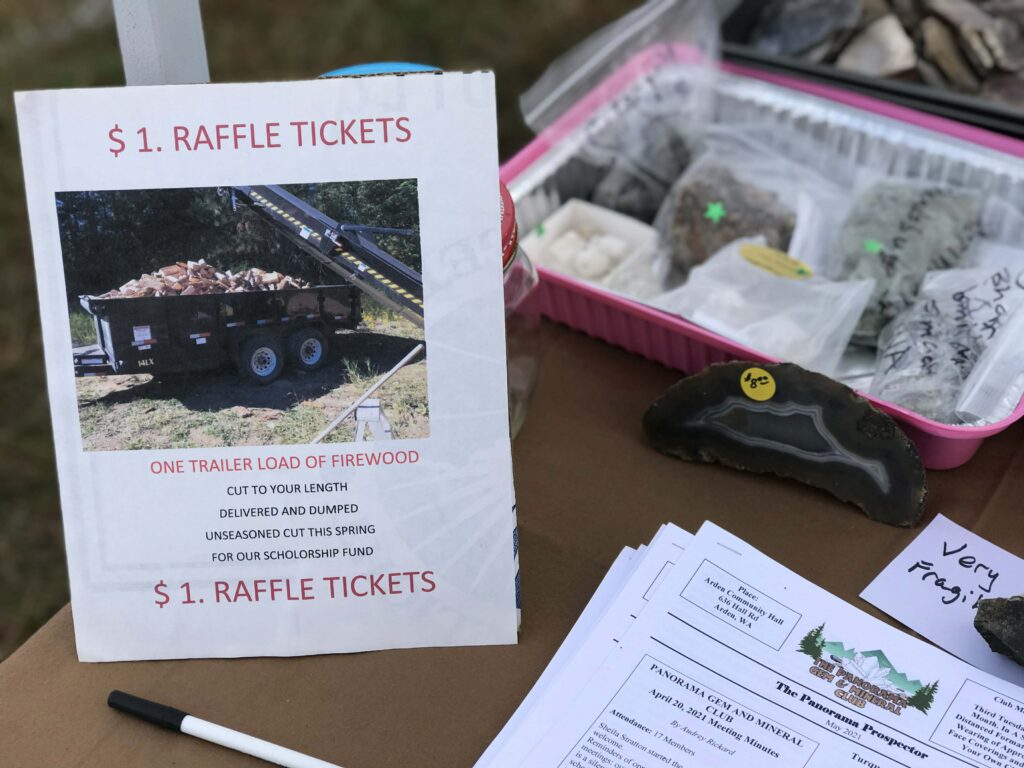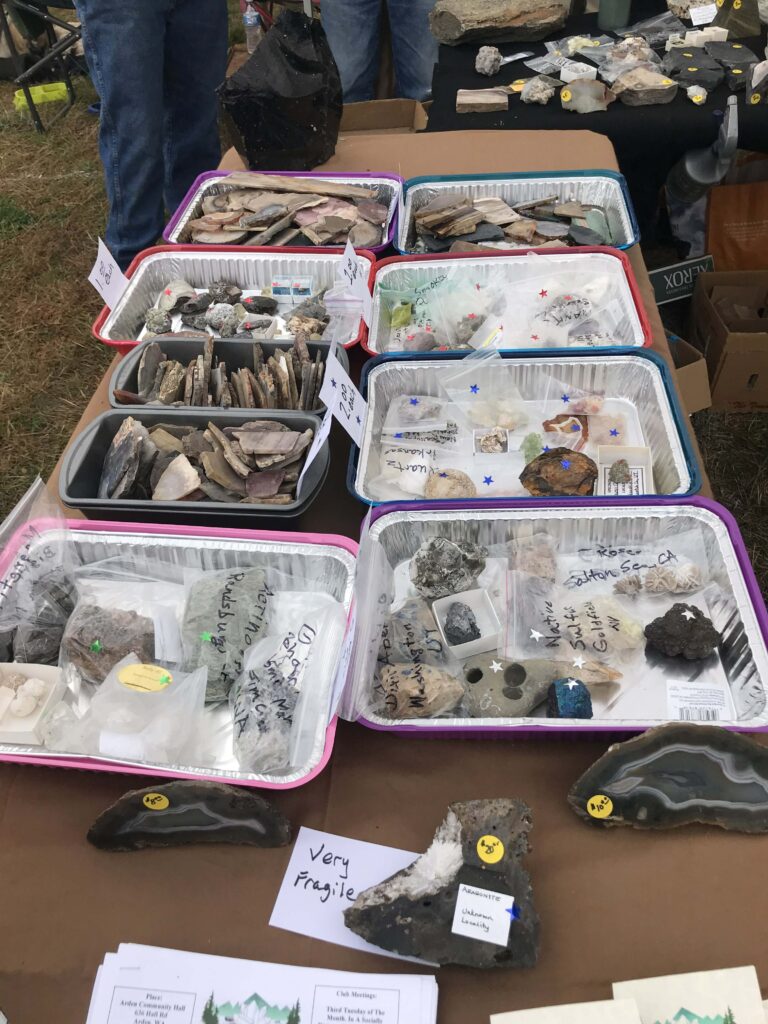 We had various pieces of rock items for sale that had been donated to the club from members collections.
We had lots of help from members coming during the day and volunteering to give everyone a break, but also to pickup on some special rocks deals that caught their eye.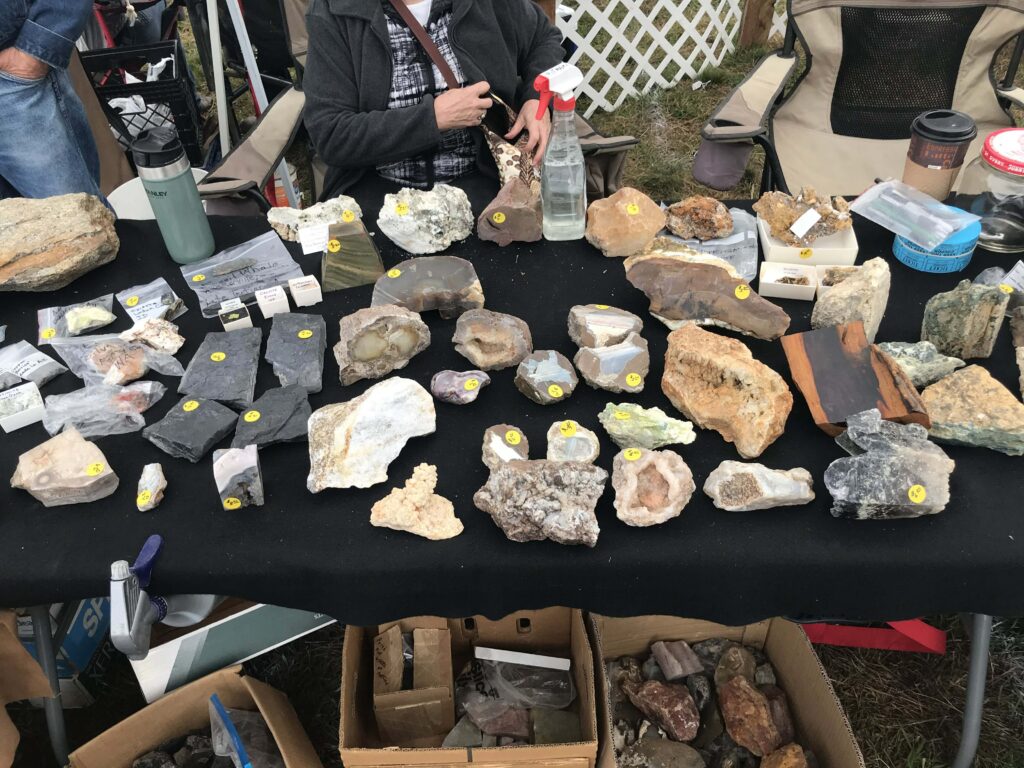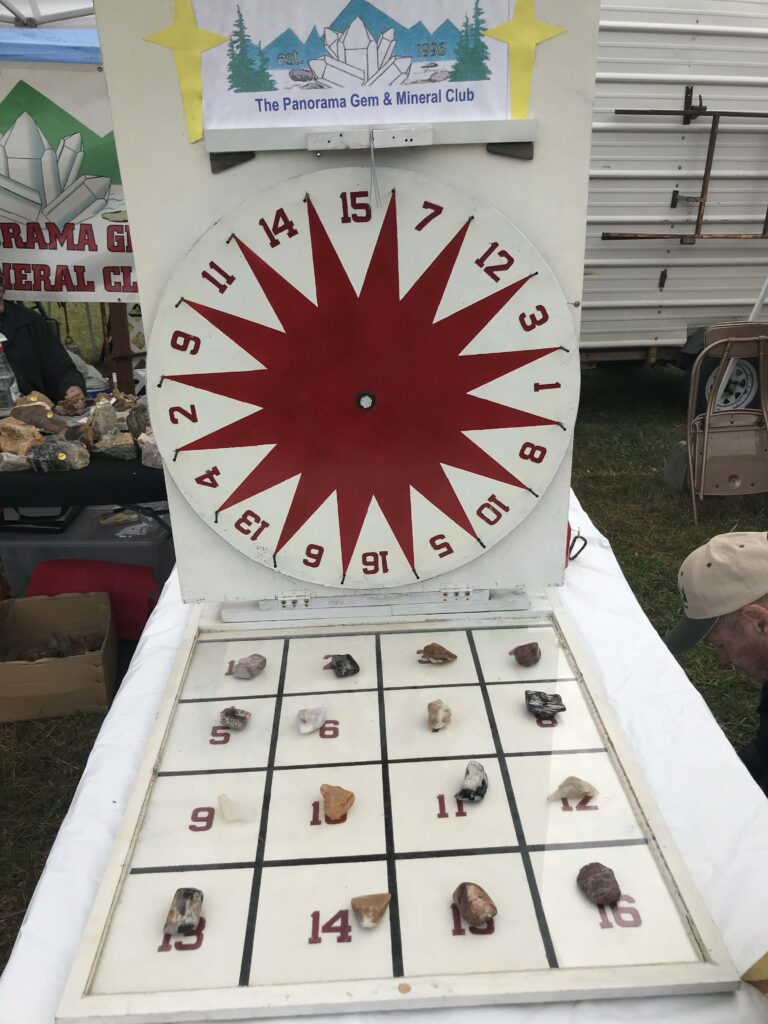 Our Wheel of Rock was a big hit with not only the kids for $0.25 a spin, but also the adult kids.
Every Spin was guaranteed to be a winner!
It was such a big hit that we ended up running out of polished rocks before the day was over!