If you plant flowers in your rock garden  . . . yep, you might be a Rockhound!
Hello and Welcome to our club! We have about 80 members from the three Northeast Counties of Washington and some nearby areas.  We live up to our motto and enjoy the benefits of membership, the greatest of which is visiting with our wonderful members!  You can meet them virtually through the membership page.

Reminder: we now meet at 6:00PM!
We meet on the third Tuesday of each month at 6pm all year round at the Arden Community Hall, .3 miles East of Hwy 395 on Hall Road in Arden, WA.  You can click on this map to find the meeting hall: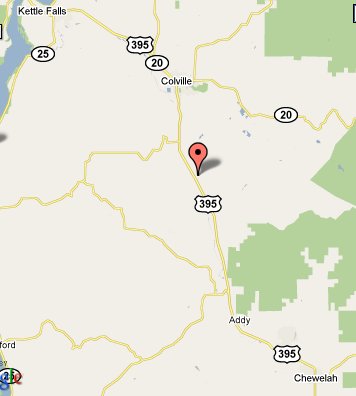 Each meeting has an entertaining program and some business connected to our annual rock show, scholarships, field trips etc.  We welcome members of all ages and guests at all meetings!  You can get an idea of what to expect at the meetings on the minutes page.

The Panorama Gem and Mineral Club
701 B Williams Lake Rd.
Colville, WA  99114
509-684-8887
Affiliated with:

Steve Weinberger
American Federation of Mineralogical Societies
PO Box 302
Glyndon, MD 21071-0302
410-833-7926
central_office@amfed.org
www.Amfed.org


Northwest Federation of Mineralogical Societies
Evelyn Cataldo, President
99509 E. Brandon Drive
Kennewick, WA 99338
509-628-0170 (after 6 pm)
ecataldo@cbadams.com
http://www.amfed.org/nfms/