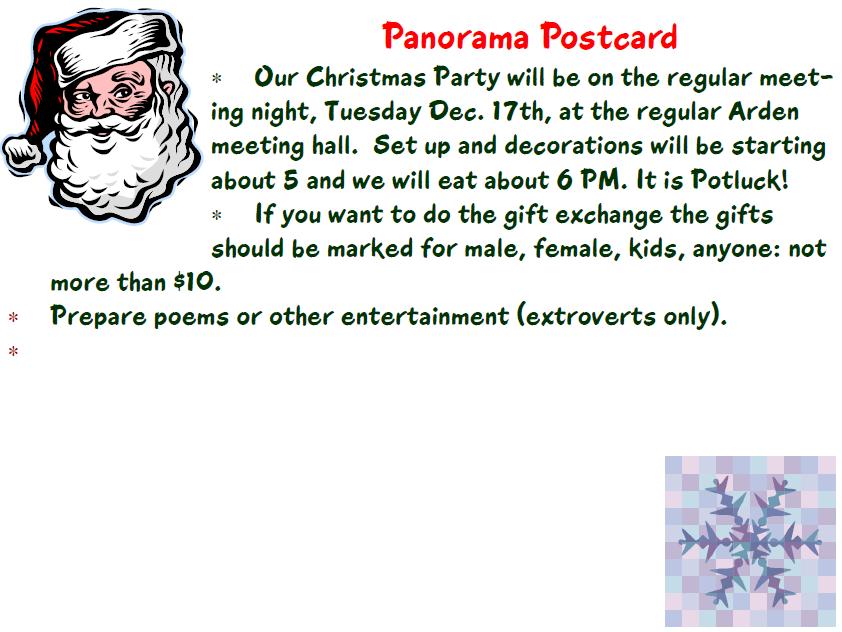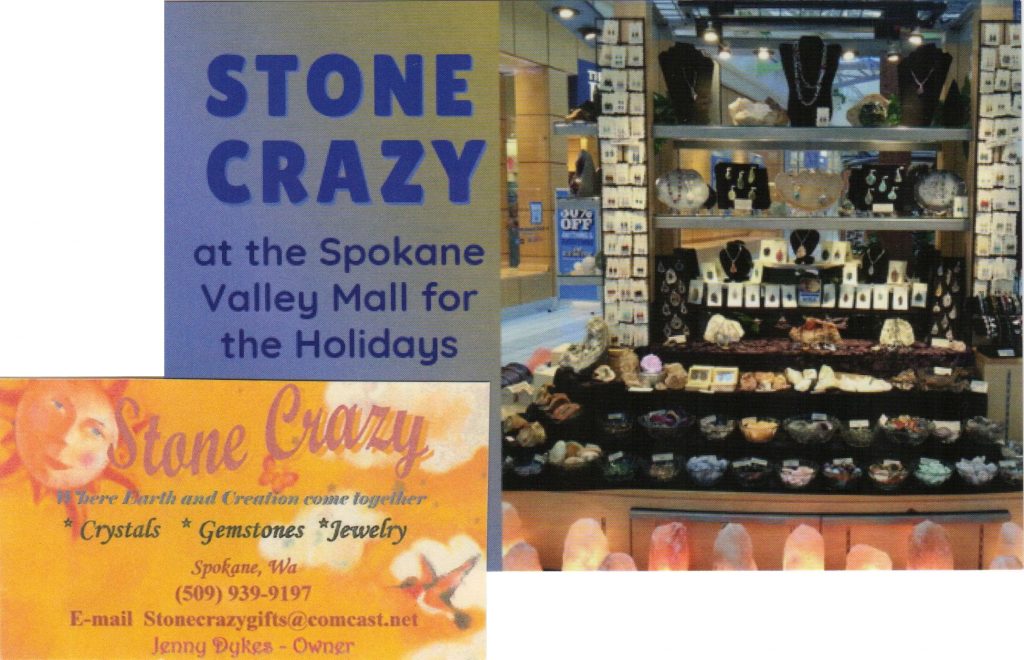 2019 Field Trips
The first field trip will be April 27 to Saddle mountain for petrified wood. Contact either Scot Jackson at 509-680-4896 or Mike Shaw at 509-251-1574 for more info. Meet at 10:00 AM at the West-bound rest area by Sprague, WA. This trip is with the Rock Rollers of Spokane.
Also on April 26-28 is the membership weekend at Stonerose Interpretive Center in Republic Washington, contact them at 509-775-2295 or stonerosefossil.org. You can join them for a small fee and then dig for free before the public season opens and all season long!
Also on April 27th is Easter Thunderegg hunt at Johnie & Ginger's place: 701B Williams Lake Road, Colville. It starts at 2:00PM.
Take the factory tour from 10-11AM May 10th at: Mario & Son, Inc. They manufacture granite, marble, and quartz countertops for Spokane and Coeur d'Alene.

2750 N Eagle Lane

Liberty Lake, WA 99019

(509)536-6079 PHONE

DIRECTIONS:
Head East on Interstate 90, take the Liberty Lake exit, follow Appleway East-bound. Just past Huntwood Custom Cabinets (on R.), turn L. on Eagle Lane.

Bob Bristow will lead an expedition to the Odessa Ring Dikes (or "Ring Craters") just north of Odessa, WA. This is a Geologic Excursion, not necessarily a Sample-Collecting Field Trip! Date and Time: Saturday, June 8th, 2019, meet at the Chewelah Safeway at 08:30A. Directions: We'll travel south from Chewelah on US395 to State Hwy 231, thence to Reardon. Turn West on US2 to Davenport. Take State Hwy 28 southwest to rendezvous at Odessa's drive-in at the end of town. Then we'll go North from Odessa on State Hwy 21 to Coffeepot Rd where there are "numerous craters" – according to my atlas.

The "Odessa Craters" (also known as "ring dikes", "basaltic ring structures", "ringed craters", or "sag flowouts") are circular structures in the basalts that are so common in the area yet so poorly understood. One of the stops may involve a ~2-mile round trip on a hiking trail over rough terrain.

Keystone Mines – both Upper and Lower – with Scot Jackson. This is a Sample-Collecting Field Trip! You'll find marble with pyrite at the Lower Keystone. Upper Keystone has Magnesite. Date and Time: Saturday, June 15th, 2019, meet at the Chewelah Safeway at 10:00A
Scot Jackson is offering a Sample-Collecting Field Trip! You'll find Galena and Marble with Pyrite at Jim Creek. Date and Time: June 29th, leave the Colville Safeway at 09:00A to go to the Tiger Store. We'll leave the Tiger store for Jim Creek at 10:00A. (The Tiger Store is at the intersection of Washington State Routes 20 and 31.)
On Saturday, July 13th, hunt 500ma+ Trilobites with the Hurleys at the Lefarge Quarry near Metaline Falls. We'll leave the Tiger store at 10:00A.
What do you think of this field trip? A Pullman, WA Museum Tour? Mike Rose of the NIMC proposes to get about three clubs together to meet at Pullman. He said that there will be a traveling world-class petrified wood exhibit! Note: for most of us, it's an all-day trip: the 2-hour tour plus 3 hours to Pullman and 3 hours back. Time and Date: TBA
Calispell Peak Ride with the TCMRA*
Saturday, 7/27/19: CHANGE IN SCHEDULE: We postponed the Huckleberry Jeep Trail ride and will instead host a Calispell Peak Ride – 0900 – Meet at N. Fork Chewelah Creek Campground (take Sand Canyon Road out of Chewelah and go about 2.5 miles into the Colville National Forest – the campground is on the right-hand side of the road – there is plenty of parking for vehicles/trailers on the north end of the campground).
This ride does cover some rocky roads as you approach the summit, but it's not technically difficult, just a bit rough. We won't ride the Calispell Ridge Trail, but will point it out to drivers for a possible future ride – this trail is a Jeep trail and challenging, so we're staying on the roads for this day's ride to make the route more family-friendly.
Lunch time will be at a pegmatite out-cropping for those of you who have brought your rock hammer and perhaps a shovel. Look for large books of mica, and etc.
*TCMRA: http://tcmra.com/ (Tri-County Motorized Recreational Association)
11. August 2019 BBQ Potluck
The Club will supply the Hotdogs, Hamburgers, and Buns. *
The Club will also supply the paper plates, cups, plastic cutlery.
Here's a list of food items from the 7-16-19 meeting sign-up sheet:
Fruit Salad
Pasta Salad
Meat Balls, Baked Beans
Chips
Drinks
Dessert
Salad
Condiments
Fruit, Deviled Eggs
Salads
Watermelon, Assorted Fruit
Chips & Dips
* If you expect leftovers, bring a cooler. Keep your ice in the Arden Hall refrigerators 'til then.
12. September 18th McDermitt, NV Field Trip
Scot Jackson's leading another Field Trip! (Ain't he somethin', folks?) This time, it's to McDermitt, Nevada (or is it Oregon?) We'll saddle up an' head out on Wednesday, September 18th, 2019 – the day after our Sept. meeting in Arden.
McDermitt Loop map
https://goo.gl/maps/77RZWjV4Hsk7tDzXA
Here's a list of what we might encounter there (list is courtesy of Mike Wood):
Ok. As requested, here is a short list of things you may want to collect at McDermitt:
Garry Greeen/Larsonite – private claim.
Purple Cow- Private claim. (Purple cow and Larsonite can be purchase at the local rock shop.)
Red and yellow Jaspers
Wonder stone (a Jasper)
Picture Jasper
Petrified wood
Agatized wood
Thunder Eggs
Green, white, and black Opal
Agates, Agates, Agates
"Chicken tracks" (Don't know exactly what that is. I think its petrified mud with some kind of fossilized tracks on it?!?)
Large, car-sized agate boulders at the Cordero Mine (about 6 miles SW of McDermitt)
Carnival glass agate
Also, bring 5 buckets.